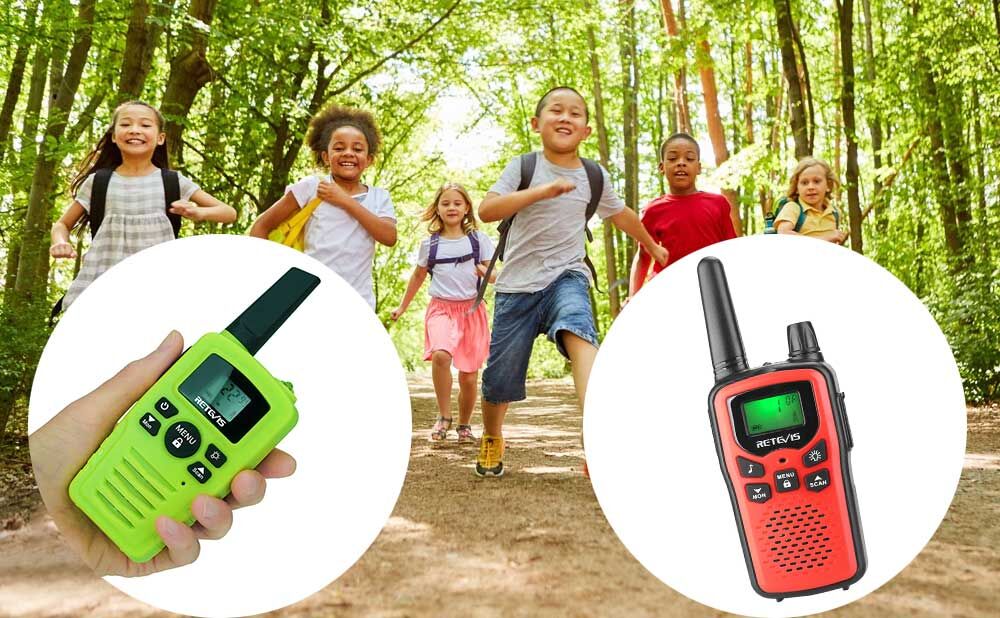 Outdoor children's walkie-talkie toys for 6+ kids
In order to distinguish children's walkie-talkies used by children at a low age, RetevisKids has developed walkie-talkies for senior children. Let children choose the appearance and function they like. Outdoor children's walkie-talkie toys are for 6+ children. Let's take a look at these two children's walkie-talkies.
The first is 2 sets of children's walkie-talkies RA35.
RetevisRA35 has two colors of black and green, and children can choose freely. Moreover, the RA35 has large buttons, with functions such as monitoring, scanning, 22/16 channels, 99 pravicy codes, and 10 Call Tone. It is easy to operate and looks like a walkie-talkie used by adults. Children use RA35, according to the surrounding building environment, the communication distance can be as long as 2 kilometers. Children aged 6+ can choose two children's walkie-talkies RA35.
Followed by 3 sets of children's walkie-talkie RA36.
RetevisRA36 is available in three colors of red, yellow and green. In addition, the RA36 walkie-talkie is a rechargeable children's walkie-talkie with a rechargeable battery and a dual-head charging cable. The size is larger, the receiving area is larger, and the sound is clearer. RetevisRA36 is more suitable for team use.
The appearance of these two walkie-talkies is different from that of animal-looking children's phones, and they are suitable for children over 6 years old. Give children independent communication space. This is also one of RetevisKids's best-selling products in the future.
If you have any ideas or design suggestions on outdoor children's walkie-talkie toys, please leave a message.