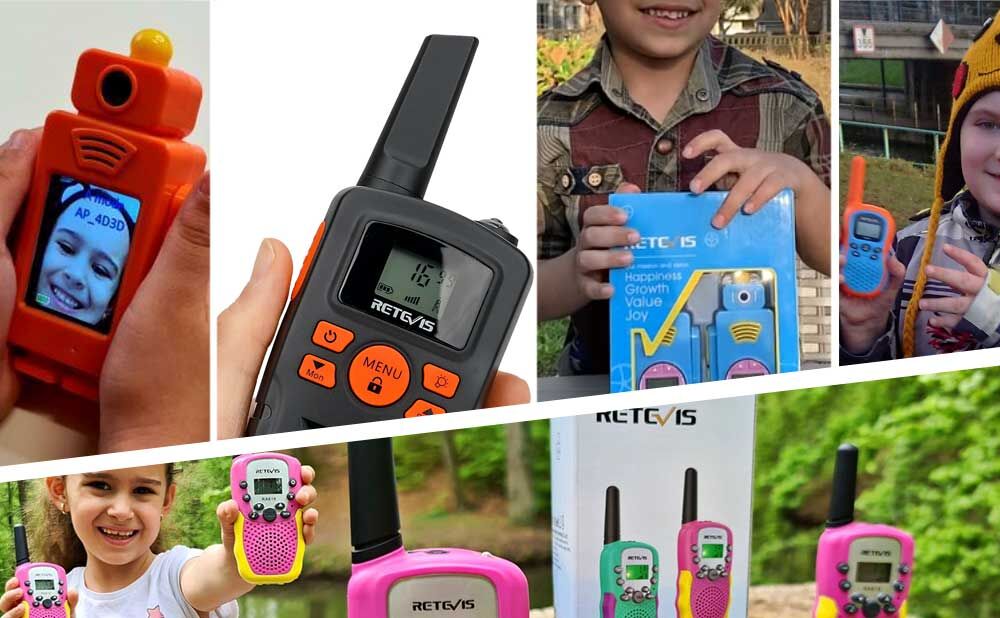 2021 New Cute Educational and Unique Children's Walkie Talkie Gift
Halfway through 2021, let's review the new cute education and unique children's walkie-talkies in the first half of the year.
First of all, the video walkie talkieRT34 can be used.
The video walkie-talkie RT34 is a major breakthrough in the research and development of RetevisKids children's walkie-talkies from 2020 to 2021. Although the cost is relatively high, it is still a unique children's walkie-talkie favored by consumers. So, if you want to provide unique educational toys for your children and consumers, you can consider the video walkie-talkie RT34.
Secondly, the new outdoor children's walkie-talkies RA35 and RA36
In order to distinguish the needs of children of different ages, RetevisKids continues to polish and innovate in appearance. It is hoped that the walkie-talkies used by children aged 8-15 are closer to adult walkie-talkies. At the same time, it leaves room for children to innovate and enjoy their childhood time. RA36 is also specially designed for 3 sets of walkie-talkies, allowing children to have fun.
Third, the long-distance walkie-talkies RA17 and RA18.
The 3 sets of walkie-talkies RA17 are very suitable for children aged 3-8. Playing hide-and-seek and treasure hunts in the park is the icing on the cake. RA18 has a mixture of two colors that children like, and a children's walkie-talkie gift that boys and girls will love.
In 2021, the new cute education and unique children's walkie-talkies are all here. Which one do you like best?