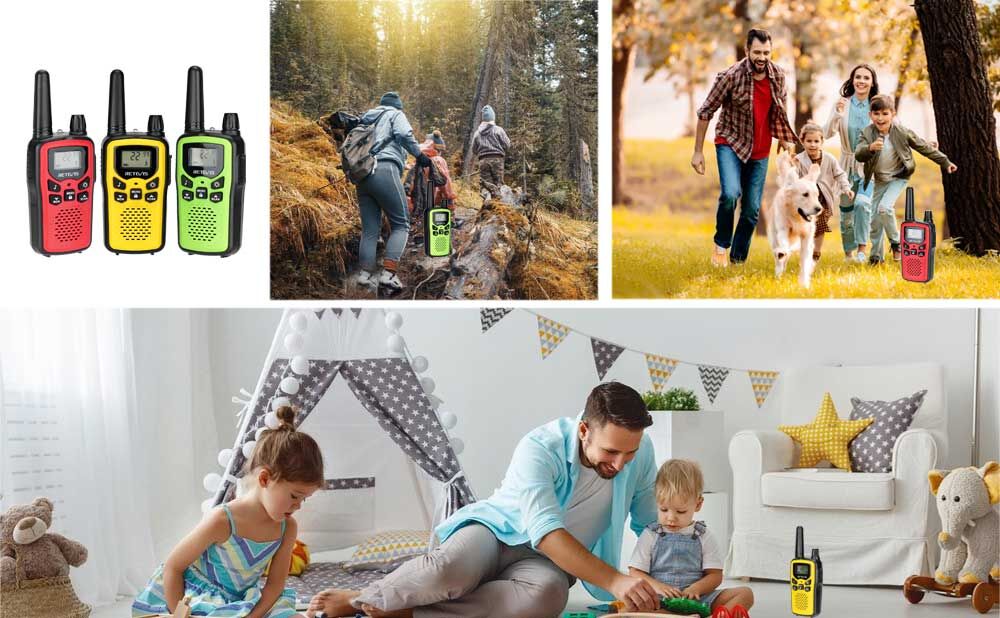 3 Sets Of Retevis Walkie-Talkies For Family Use
This three-piece walkie-talkie is super suitable for home use. Not only USB charging is convenient; moreover, the function is complete and simple, and the communication cost is low. For children and parents to communicate at home, outing contact is sufficient. 3 sets of Retevis walkie-talkies are used for family use.
When you are at home, you can place the Retevis 3 walkie-talkie in a non-stop place at home. For example, the kitchen, living room, and toy room (or child's bedroom). Parents can let their children eat and participate in family discussions. Turn on the VOX function to keep abreast of the children's status in the bedroom, etc. Children can also turn on the flashlights at night and lie on the bed with their brothers, sisters, and friends, chatting and reading. This must be one of the interesting things in many people's childhood.
When you are doing outdoor activities, it is more convenient to use RetevisRA36. Children fly kites, play hide-and-seek, and communicate with each other in the park; climb mountains together to encourage each other; in the zoo and botanical garden, they talk to each other about the animals they see. These are the experiences of children growing up together. How many children's childhood memories have been involved in walkie-talkie toys!
Everyday communication is everywhere. One more form of communication is also one more desire and fun of communication. Walkie-talkie is not only one of children's growing toys, but also a new way of communication. 3 sets of Retevis walkie-talkies are used for family use.
How do you use the walkie-talkie in your home? Welcome to share with us.