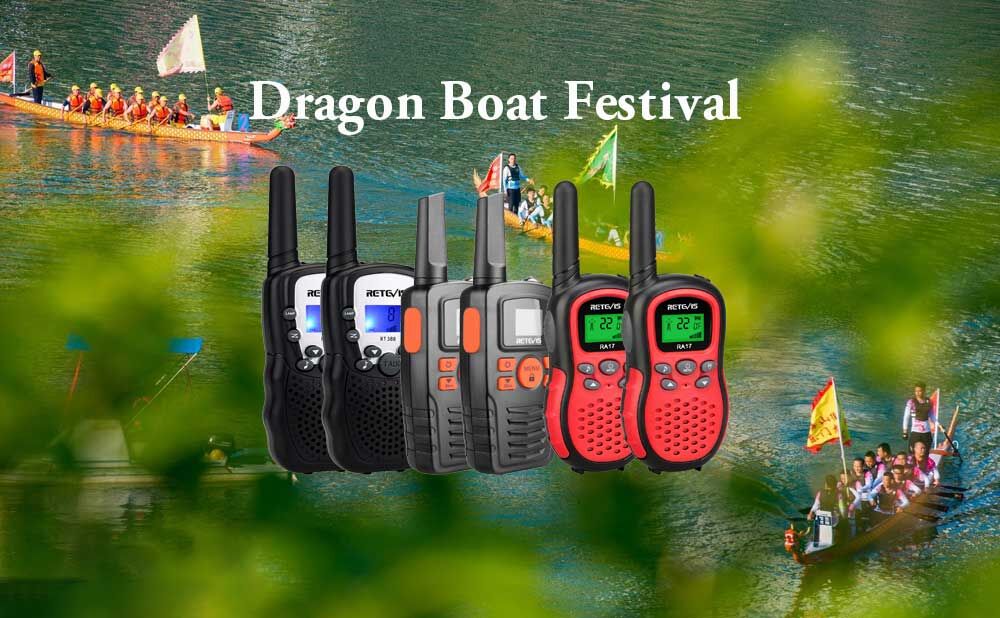 Best Long-distance Children's Walkie Talkie For Boating
June 14, 2021 is the Dragon Boat Festival in China. Chinese people celebrate the Dragon Boat Festival in many ways, such as eating rice dumplings, rowing dragon boats, hanging wormwood sachets, worshiping ancestors, and placing paper kites. The Dragon Boat Festival reunites people far away and sends blessings to them. We have decided to go dragon boating with our family during the holidays. The best long-distance children's walkie talkie is for boating.
Dragon boating is very special. Now it is generally a competitive dragon boat race. There are 20 people on a boat, and everyone can go boating together. Of course there are also parent-child/family rowing sports. The family members took a boat parade together, celebrating the Dragon Boat Festival on the one hand, and adding memories to the family on the other. Children use walkie-talkies to facilitate conversations with their families. If there are family members who are seasick, the people on the shore can talk to the people on the boat and share the pleasure of the cruise.
Children can choose children's walkie-talkies with a long communication distance. For example, RA17, RA18, RA35, RA36, RT388 and RT628, etc. The communication distance is as long as 2-3 kilometers, suitable for outdoor use by children. The best long-distance children's walkie talkie is for boating.
Of course, there are many customs on the Dragon Boat Festival, the most important of which is family reunion. Make zongzi together to enjoy zongzi, and pack wormwood sachet together to create beautiful memories for the family.