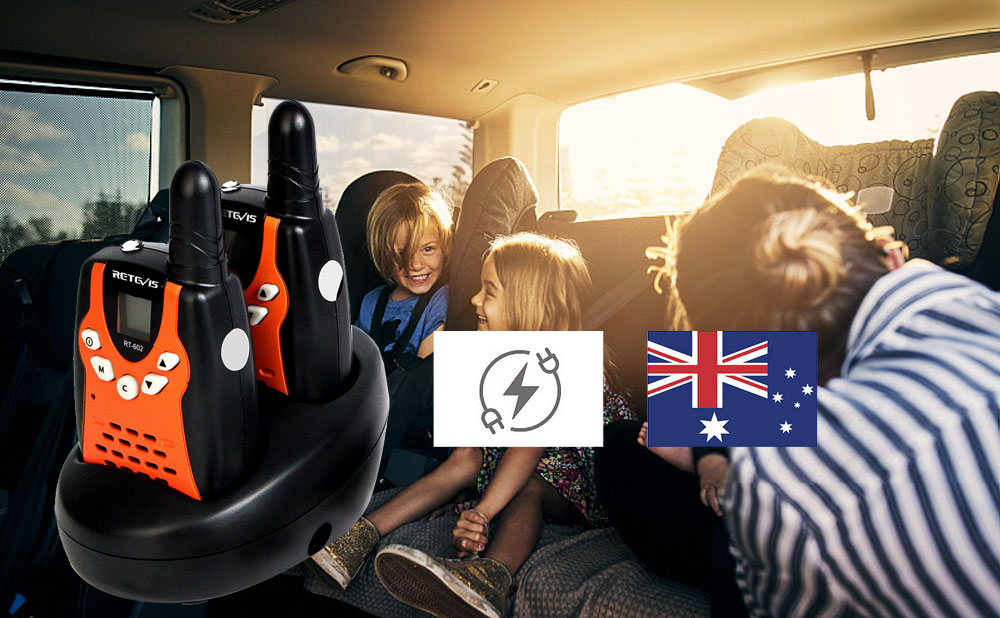 Best walkie talkie rechargeable for kids in Austrlia
Walkie talkies are very popular toys among children all over the world. They give family life a lot of convenience and pleasure. For Australian parents, using walkie talkies with children will be an interesting attempt. In the variety of models, perhaps Retevis RT602 walkie talkie rechargeable is a good choice. Next, I will introduce its advantages in detail.
Exquisite and compact size
For children' s small hands, ordinary walkie talkies are not only large in size but also heavy in weight. Retevis RT602 is a special children's walkie talkie, which avoids these shortcomings. It weighs merely 62 grams and has a mini size. Therefore, its size fits the small hands of kids and they will not feel tired when holding it for a long time.
10 call tones
The surrounding environment may be very noisy when the child is playing excitedly. This may cause them to miss the voices in the walkie talkie. At this time, the call tone can play a good reminder function. It's just like the calling ring of a phone. As long as you press the button with the "c" mark in the middle of the walkie talkie, call tone will appear. In addition, there are 10 different calling tones to choose from to meet children's preferences.
Roger beep
Retevis RT602 has Roger beep function that can choose to turn it on or off. Its function is to have a prompt tone after speaking. Walkie talkies are not allow to transmit when it is receiving signals. So this function prevents both parties from talking at the same time and causing transmission failure.
Efficient charging
The accessories of Retevis RT602 include two rechargeable batteries, charger and charging base. It's different from ordinary walkie talkies which can only be charged one machine at a time. The charging base of Retevis RT602 can charge two walkie talkies at the same time. This greatly improves the charging speed.
For Australian children, Retevis RT602 walkie talkie rechargeable will bring them convenience and happiness. If you have any questions, please leave a comment below.