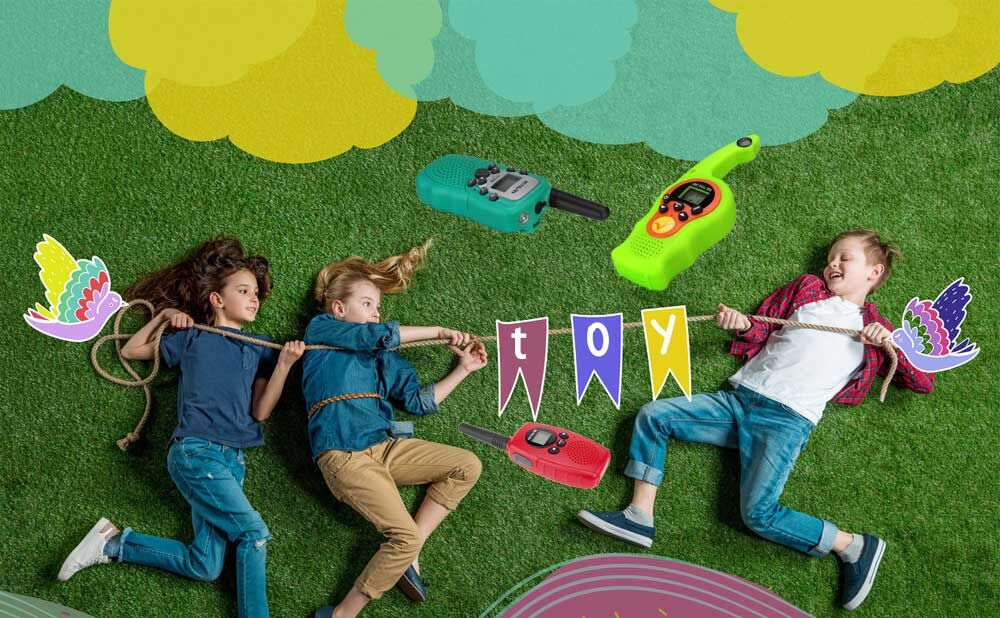 Children don't have to stay home on Children's Day
People are becoming more and more aware of the COVID-19, knowing the severity of it, taking many measures to avoid the COVID-19, stopping classes, prohibiting playing in the park,
prohibiting surfing on the beach, etc. More people advocate social distance, stay at home isolation, minimize zero-distance contact with outsiders, and avoid infection with COVID-19.
Therefore, children can only stay in their own home, bedroom, living room sofa, back garden.
In this special period, almost all the places that can be played at home have been played, hide and seek, pile up the wood, play football in the garden, etc.
The games were also played by children. As a parent, you suddenly felt that the children had nothing to play at home, and began to affect you as much as possible when you were cooking,
you were working at home and when you were cleaning housework. At this time, if he/she has a pair of walkie-talkies, it will solve a lot of your troubles.
You can provide him with games about walkie-talkies so that he is not bored, does not disturb your work, do housework, and can also talk with his children at a distance. It is even more important.
Retevis RT75 has a clear sound, personalized appearance, and simple operation functions, which is so suitable for children. Unique compass and flashlight design, even in the dark can be used, bring different happy experiences.
RT628B provides the long communication distance to children, even if he/she and his/her friends are several houses apart, or three streets apart, they could still hear clearly.
It can also be used as an alarm clock at the head of the children's bed. Instead of going to his room to wake children up in the morning, you can just say a word downstairs.
BUY Now, give your children different toys.
If you want to know more information, please contact us: info@retevis.com.