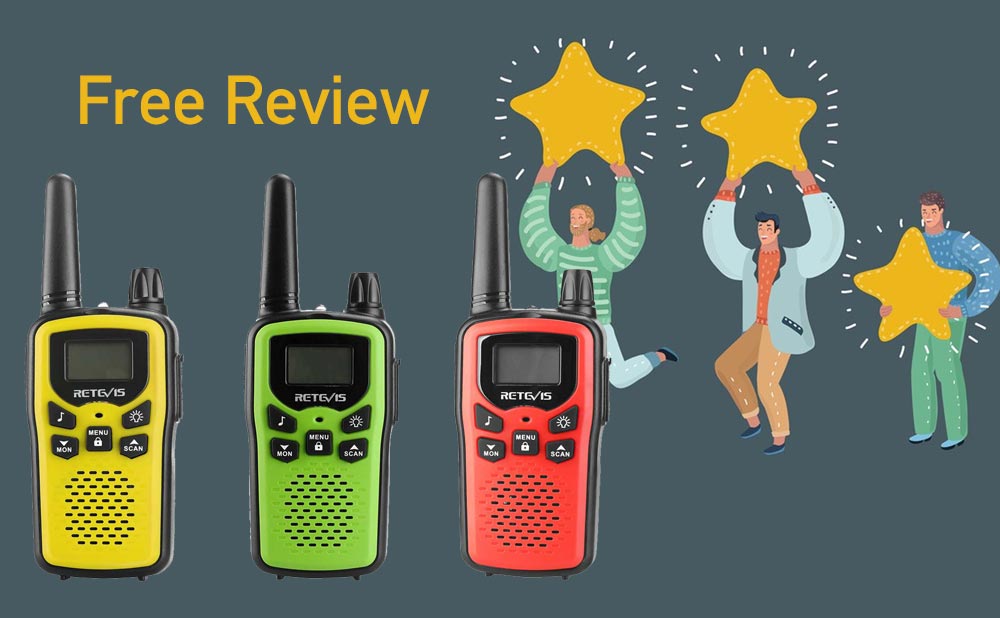 Free Review! New 3 sets of outdoor children's walkie-talkies
This is a 3-piece outdoor child walkie talkie designed for 8+ children. Taking into account the children's outdoor group activities and their favorite colors, specially made changes from the appearance and color. Hope to meet the communication needs of different children. Everyone is welcome to participate in free evaluation activities.
Participation conditions: I hope you have your own social media (Facebook, INS, Twitter, Youtube, etc.), or you are a professional toy test player, or you like new and exciting games, etc. We all welcome them. In addition, I hope you have a certain understanding and knowledge of RetevisKids walkie-talkies. Only if you love the product can you explore how to play the walkie-talkie. The more thoughtful, the higher the probability of being selected for the test. If you are our old customer, we are even more happy that you continue to cooperate with us.
You can have an outdoor activity with your friends and experience the fun of 3 outdoor children's walkie-talkies RA36. Climbing the mountain together, encouraging and telling each other's status; riding a bike together, traveling freely on the small roads; fishing together, and communicating secretly. It is very interesting and exciting to think about. If you can't wait to test this walkie-talkie, don't hesitate.
For the old customers who have always supported RetevisKids, we welcome you to participate in the activities even more. Replace your child with a new child walkie-talkie. Go outside and enjoy nature with your children.
There are many ways to get in touch with us, such as Facebook, INS, email, etc. Hurry up and be the first person to eat crabs.