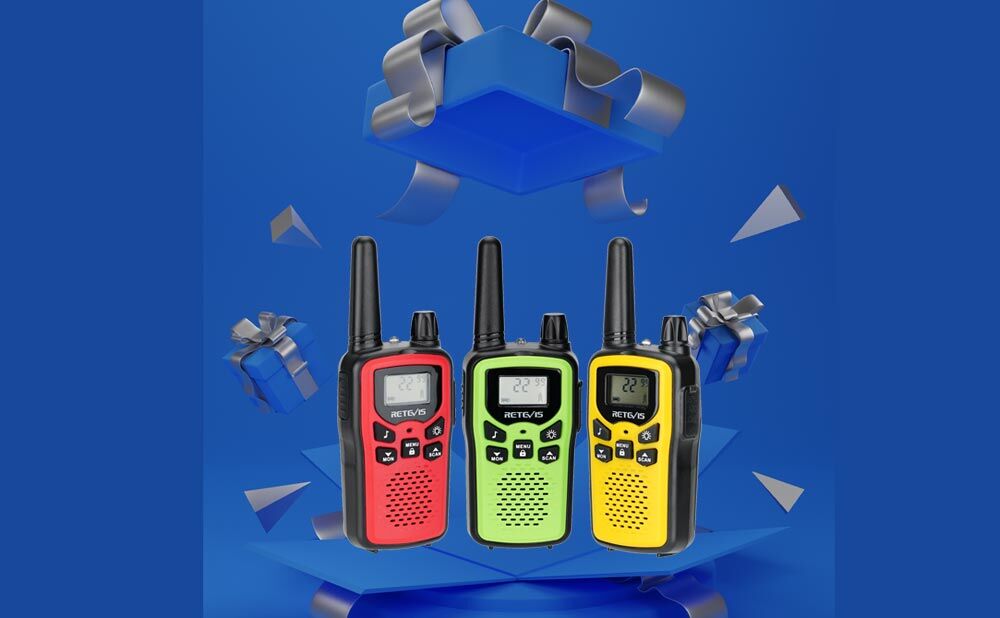 Giveaway! 3 Sets Of Walkie-Talkies For Family Use
The new 3 sets of family use walkie-talkies RA36 are very popular in the market. On the one hand, RetevisRA36 is obviously different from the walkie-talkies used by 3+ children in appearance; on the other hand, the full-featured 3-unit set is very suitable for family use. RetevisRA36 is really a set of walkie-talkies suitable for children to explore and play indoors and outdoors. So, don't miss this giveaway event.
Participate in the gift activity rules for 3 sets of family-use walkie-talkies:
Please leave a message in the blog comment area;
Time: 2021/06/09-2021/06/20
Quantity: a group of RA36;
In order to thank the old customers for their continuous support to RetevisKids, as well as for the new customers to actually experience the fun of children's walkie-talkies, RetevisKids will send real samples to everyone. We also cherish and value consumer feedback.
The color of this group of 3 sets of family-use walkie-talkies is red, yellow, and green, which is the color of traffic lights, which can satisfy boys and girls. Consumers don't have to worry about which color to choose. Children explore nature and learn fun with family and friends.
RetevisRA36 is suitable for outdoor activities for 6+ children. USB charging, easy to carry. You can also talk to the walkie-talkie used by adults, which is really a low-cost communication tool. So, please take an active part in the event.