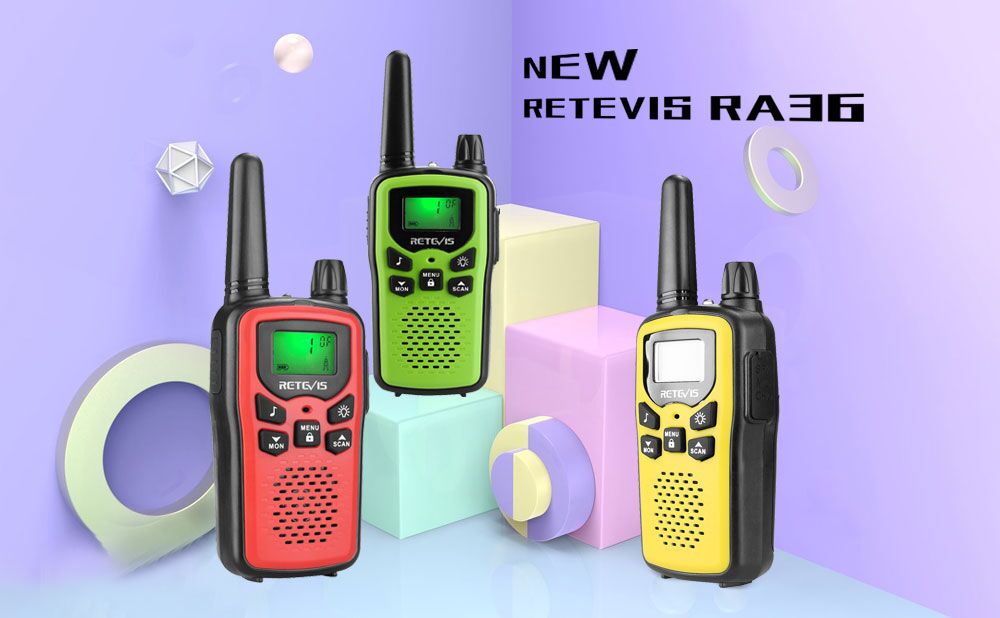 New Arrival! 3 sets of children's walkie-talkies are here
3 sets of children's walkie-talkies are here! Different from the 3 sets of walkie-talkies RA17, RA36 is suitable for 8+ children. It is larger in size, bright in color, and dual-head charging, which is more convenient for outdoor use.
First of all, let's take a look at the functions of the 3 sets of child walkie-talkies RA36:
1. Auto scan
2. Backlight of LCD
3. Roger Beep Tone
4. Monitor select
5. Channel select
6. Low battery detect
7. Call tone select
8. Key tone select
9. Lock key select
10. Call Alert Tones
11. CTCSS/CDS select
12. VOX select
13. LED for night light
14. Volume adjustment
15. Support charging via audio jack
This is a walkie-talkie suitable for children aged 8-14. Children can use it for outdoor outings, camping or partying. Especially suitable for team use. Children play team games together, plug in headphones to communicate secretly. It's really exciting and fun.
You can combine and charge at any time, which is convenient to use. Batteries can be purchased at local stores.
If you want to know more about the new children's walkie-talkie RA36, you can click on the link to view it.