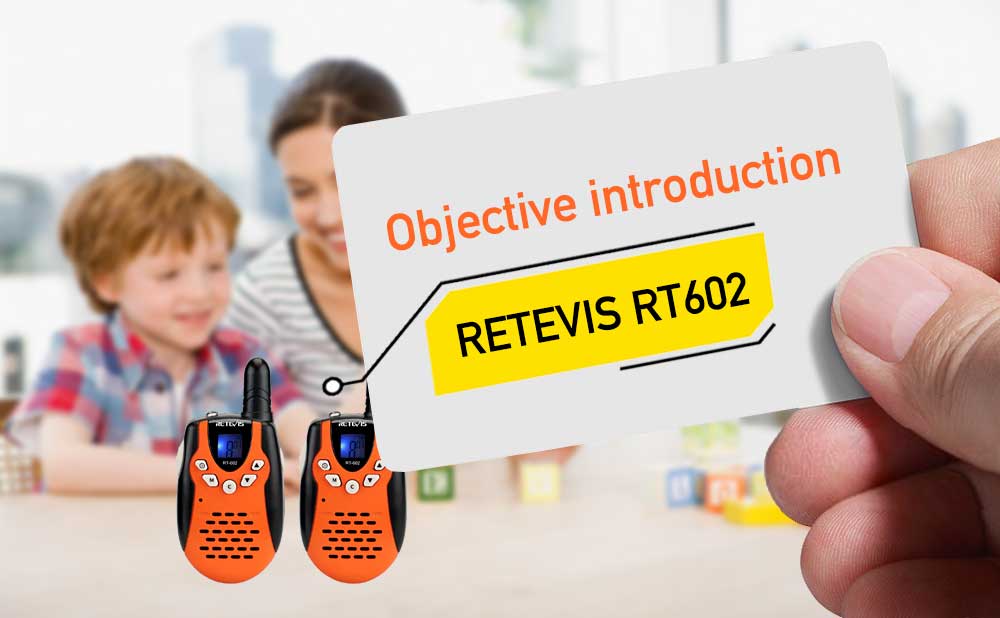 Objective introduction of Retevis RT602 rechargeable walkie talkie
It's no doubt that Retevis RT602 is an excellent rechargeable walkie talkie for kids. However, it has many advantages that are easy for children to use, but it also has several minor flaws. No walkie talkie is perfect. When choosing intercom, the best walkie talkie for children is the one that can meet their needs and appearance preferences. Next, this blog will objectively introduce Retevis RT602.
What are the advantages of Retevis RT602?
Adequate accessories
Compared with other children's walkie-talkies, Retevis RT602 has a big advantage in that it has plenty of accessories. The accessories include two Belt clips, two rechargeable batteries, adapter and Charger base.
Ergonomic design
Retevis RT602 is specially designed for children. Its size is mini and it weighs only 62 grams. Its size is just right for the small hands of children and its light weight is good for them to use for a long time.
Efficient charging
Unlike other walkie talkies, Retevis RT602 is charged via charger base and adapter. The charger base can hold two walkie talkies for charging at the same time.
Multiple functions
Retevis RT602 is not only a children's toy but also a full-featured walkie talkie. It has vox function, so children can talk without pressing PTT while playing. Keyboard lock is also available. Once the keyboard lock is turned on, there is no need to worry about the children's random operation to change the settings. In addition, Retevis RT602 has ten tones to choose from, which prevents children from missing calls in a noisy environment.
What are the minor flaws of Retevis RT602?
Mini size
For children, the size of Retevis RT602 is perfect. However, when parents communicate with their children, it will be inconvenient for parents to operate because of its small size and small buttons.
Communication distance
Among children's intercoms, Retevis RT602 belongs to long-distance walkie talkie. But its communication distance is far inferior to the long range walkie talkie used by adults.
All in all, the Retevis RT602 rechargeable walkie talkie is the best choice for children despite its minor flaws. If you have any questions, please leave a comment below.