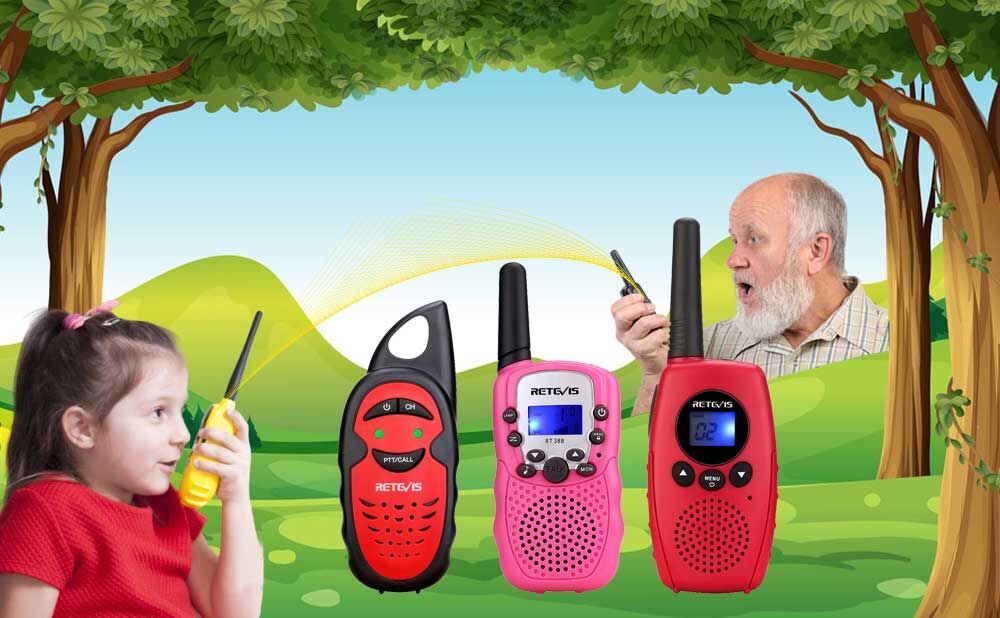 Promote communication between parents and children
With the COVID-19 epidemic affecting almost every part of our daily lives, it can be easy to get caught up in our struggles and
overlook the effect it's having on our most vulnerable populations. Specifically, one extremely vulnerable to the disease: the elderly.
When this news was announced, the old man was panic, especially the old man who had been infected with it had irritability, panic, fear, and so on.
But they have to be quarantined to prevent infection of family members, especially children, whose immunity is as weak as that of the elderly.
Many communities now have effective control of the disease, mainly due to two factors: the establishment of safety protocols and the use of Retevistoys walkie-talkies.
The elderly love children. When they are isolated, to prevent them from panic, children can often communicate with them.
Revievistoys walkie-talkies show excellent ability, long communication distance, clear voice and a cute appearance can alleviate the panic and fear of the elderly.
Simple operating procedures are more easily accepted by the elderly and children.
At the same time, close contact is avoided to reduce the possibility of infection. Through the intercom, the elderly can tell stories to the children, the children can tell jokes to make the elderly laugh,
and they can also use the intercom to play games, such as spy games, telling secrets that others do not know, etc.
The community suspended social activities and closed public areas such as bars and restaurants.
The walkie-talkie allows children to communicate more quickly with their friends, family members, and quarantined elderly people.
After the epidemic, we can travel with friends, family, and children by car, hiking, etc., with a walkie-talkie, to ensure better communication during the trip, to have a perfect trip, and make everyone smile.
If you want to know more information about Retevistoys, please visit https://www.retevistoys.com/ or contact us by: info@retevis.com