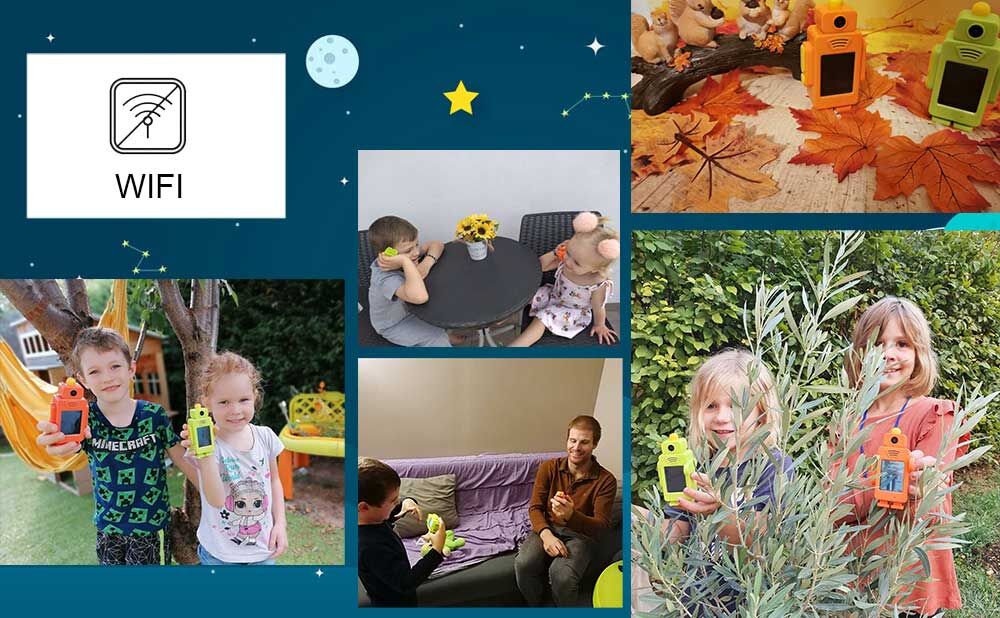 Questions and services of video walkie-talkie
Although the cost of the video walkie-talkie RT34 is higher, it is indeed a unique educational toy that children like. Here are the questions and answers that distributors, wholesale and custom customers care about.
First of all, is the video walkie-talkie a toy or is it really usable?
Responsibly tell everyone here that video intercoms can really make video calls. The child turns on the radio RT34, and it can automatically connect to another radio. You can talk freely without internet. Because of its exquisite and cute appearance, video walkie-talkies are very popular children's walkie-talkies toys.
Second, can the video walkie-talkie be charged? Do I need WIFI to use?
The video walkie-talkie contains 6 rechargeable batteries and a dual-head charging cable. Generally, the battery can be fully charged in two hours. But video walkie-talkie calls do not require WIFI, and you can see another person using the walkie-talkie when you turn it on. Therefore, the cost of using a video intercom to talk is very low. You can communicate freely within 100 meters outdoors. If you want a long-distance child walkie-talkie, you can choose RA17, RA35 and RA36.
Third, do you have overseas warehouses? How long is the order time?
We have multiple overseas warehouses all over the world. However, it depends on your model to see if it is still in stock. Delivery time is based on model and qty, normally 3-7 business days after order placed. Moreover, our walkie-talkies have a 12-month warranty, and accessories have a 6-month warranty.
In addition, If you are worried about product problems, we will mail you samples of the intended model free of charge;
If you are worried about transportation issues, we have overseas warehouses;
If you are worried about the quantity problem, our MOQ is 0;
This is our website: https://www.reteviskids.com/
If you want to know about product price, shipping, payment, samples, etc., please reply to me.
If you have any questions about video walkie-talkies or other children's walkie-talkies, please feel free to contact me.