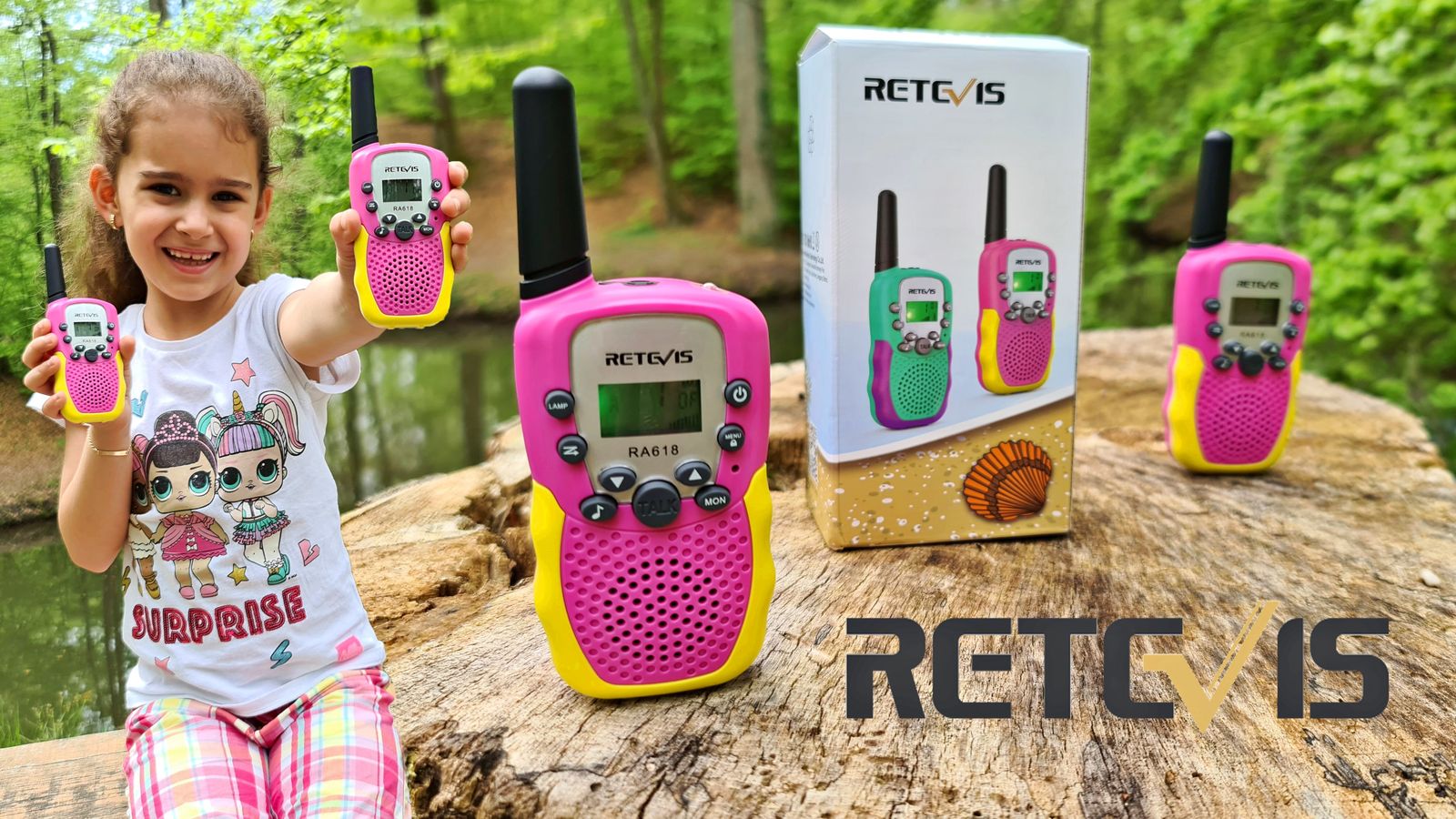 RA18/RA618 Best Outdoor Toy Gift Walkie Talkies
Looking for a pretty and useful gift for kids? Retevis RA618/RA18 are the best kids outdoor toy gift walkie talkie. They are very popular with kids and good for all kinds of outdoor activities such as: camping, hiking, cycling etc. If you are searching for a birthday or festival gift for your kids or family members, I highly recommend Retevis RA618/RA18.
Long Distance Conversations
RA618/RA18 are long range walkie talkies with stable signal. They can support clear and long distance talking in open areas. Kids can keep in touch with friends or parents with these cute walkie talkies. With walkie talkies, there will be more fun in outdoor activities.
LED Flashlight
Built-in flashlight can emit strong glow like a torch. It can be used for walking or searching things in the dark. And it can also be used as an emergency light to help you locate the children.
VOX Hand-free
If you set and turn on the VOX function, there is no need to press the PTT to speak.When children speak loud enough, the walkie-talkie clipped to their clothes can be activated.
Key Lock Function
This function will make children more disciplined in their use of buttons. And it will prevent children from sending the wrong signals.
Beautiful Colors

RA618/RA18 toy gift walkie talkies have two beautiful colors: pink and green. The pink color is so bright and suitable for kids around 3 years old. The green color is so pretty and loved by older boys and girls around 7 years old.
Thank you for reading this blog! If you have any questions, please leave your comments below. We are looking forward to your comments!