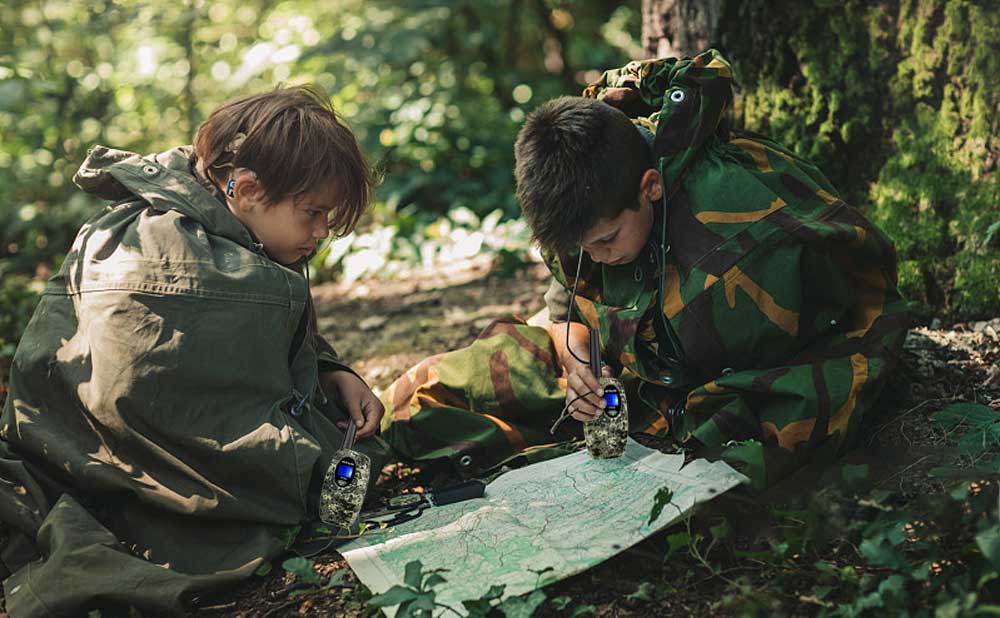 Retevis RT628 camouflage walkie talkies for cool boys
The color of camouflage has great appeal to boys of all ages. Camouflage color not only symbolizes the excellent quality of soldiers, but also symbolizes fashion now. Owning Retevis RT628 camouflage walkie talkies makes the boy an envy of friends. Next, I will introduce to you the advantages of Retevis RT628 in detail.
Attractive appearance
It is very attractive to combine camouflage color and the necessary device for outdoor exploration—walkie talkies. Boys are obsessed with color for many reasons. The camouflage representative pays tribute to the soldiers who use their lives to defend our country. The original intention of the camouflage design is to blend with plants in the wild. However, now the daily use of camouflage appearance products will make us very conspicuous and fashionable.
Keypad lock
Keypad lock is a very useful feature. It can prevent accidentally changing the channel number and other data. This feature is particularly useful for children. Because once changed, they may not remember the original data or will not operate. Once the data is accidentally changed, the boy may lose contact with his parents or peers. Things like this in the wild can put the boy in a dangerous situation.
Easy to charge
Retevis RT628 can be powered by different batteries. AA battery, rechargeable battery and lithium battery can all be used. This makes it more flexible and convenient to use. For example, usually boys can use rechargeable batteries, which are more environmentally friendly and save money. However, it is better to prepare some disposable batteries when going outdoors to prevent it from being unable to charge outdoors.
In addition to the above advantages, Retevis RT628 camouflage walkie talkies also has the advantages of long talk distance, clear sound quality and VOX function. If you have any questions, please leave a comment below.