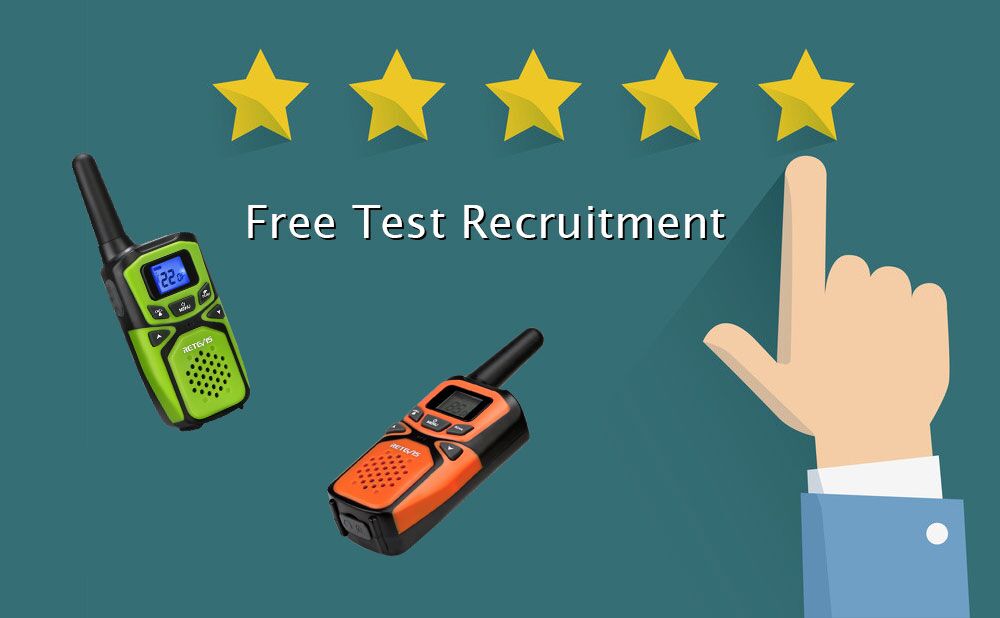 RetevisRA15 Walkie Talkies Toys Free Test Recruitment
RetevisRA15 walkie talkies toys free test recruitment is coming. If you are looking for an outdoor instant messaging tool for your children that is not affected by the Internet, then you must not miss this opportunity.
RetevisRA15 walkie talkies toys has a screen and buttons. The operation is very simple. And it has 22 channels and 85 pravicy codes, which can make accurate calls. Avoid interference from other channels. In addition, NOAA (weather forecast function) allows children to understand weather information anytime and anywhere, and make timely prevention. RA15 is very light and easy to carry. When riding a bicycle or playing games, even if it is hung on the neck, it has little effect on the neck.
RetevisRA15 walkie talkies toys is to install the battery. This makes it more convenient for customers to purchase accessories. With USB charging port, travel is more convenient. Equipped with a headset jack, which can be plugged into a headset for calls.
I believe that children will love it.
For test rules:
1. Belong to children's walkie-talkie customers;
2. Leave a message and share blog in the comment area;
3. Follow the homepage;
The evaluation criteria are based on the enthusiasm of the participants. Facebook homepage synchronization.
Winners: 3 winners.
Time: 2020-09-29 6:00
2020-09-30 18:00
Hope you all actively participate.
For more information, please leave a message in the comment section.