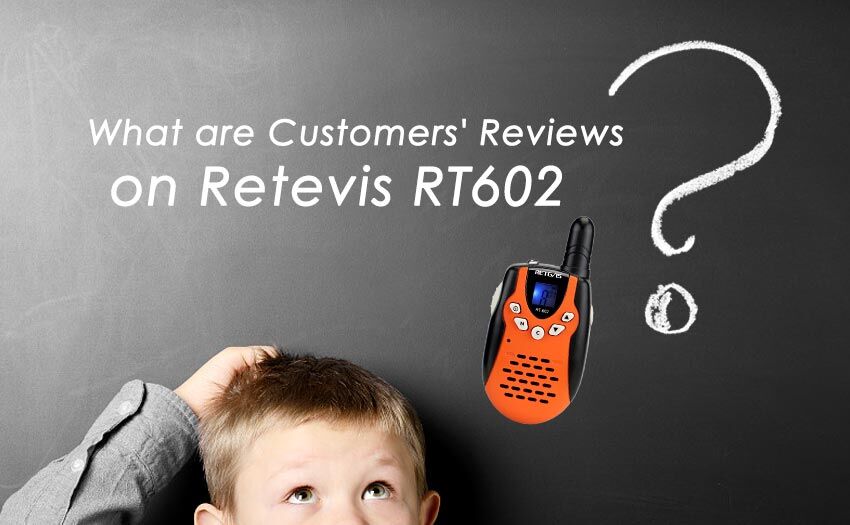 What are Customers' Reviews on Retevis RT602?
Retevis RT602 is a rechargeable toy walkie talkie for kids designed with the mini compact size. It is the best affordable toys gifts walkie talkies for Australian families. It is very popular with customers and we got many great feedback.
1.Durable, rechargeable, good looking with decent sound quality and range
The customer Jason said,"Everything I expected for the price, they look great and have decent range, they seem pretty durable so far the kids have been playing with them constantly. I bought these as a gift for my little brother and they have been a instant hit! They carried them around all weekend long dropping them, banging them around and just generally playing in the woods around the house. I forgot to mention they are rechargeable, which is a big plus for this price point. I will definitely look at Retvis for any products in the future."
2.Forget video games, this is a great "toy" for kids
The customer Nancy said,"Bought these for my 6 year old grandson's birthday. He really wanted walkie talkies. And, he LOVES them! They're clear and easy to operate. His parents really appreciated the rechargeable batteries feature. The units are always ready to go, no disappointment because of dead batteries. Would definitely buy again."
3.Great quality especially for the price
The customer Ashley said,"I love these so much that after I bought them for a child birthday present and tried them, I got a pair for us adults! They're cool! The range is very good and the battery claims 4 hours but lasted through an 8 hour on and off zoo day. The kids couldnt stop playing with them except for lunch and a nap. After reading the instructions, they are pretty easy to use. I would say the quality of this product is very good. I would recommend for sure!"
4.Nice compact set with all that is needed
The customer Stephen said,"These walkie talkies work very well for me. I basically use them for backing my large RV trailer. My last pair of another brand had tall antennas that I broke and had to keep repairing. These antennas are short and the whole unit is very tough and compact. Comes with rechargeable batteries but are able to use standard batteries in a pinch. There is a lot of design and thought put into these. It has a cute flashlight feature that could prove very handy at times. I am pleased I purchased these as it really fits my needs."
Retevis RT602 rechargeable toy walkie talkie has full functions, here to learn about its other featueres:
Inbuilt LED Light
Base station charger/desk charger
80 channels
LCD display
VOX function,
Channel Scan
10 groups calling tones.
Built Rugged for Australian and New Zealand Conditions
Thank you for reading this blog! If you have any questions, pleasce leave your comments below. We are looking forward to your comments!