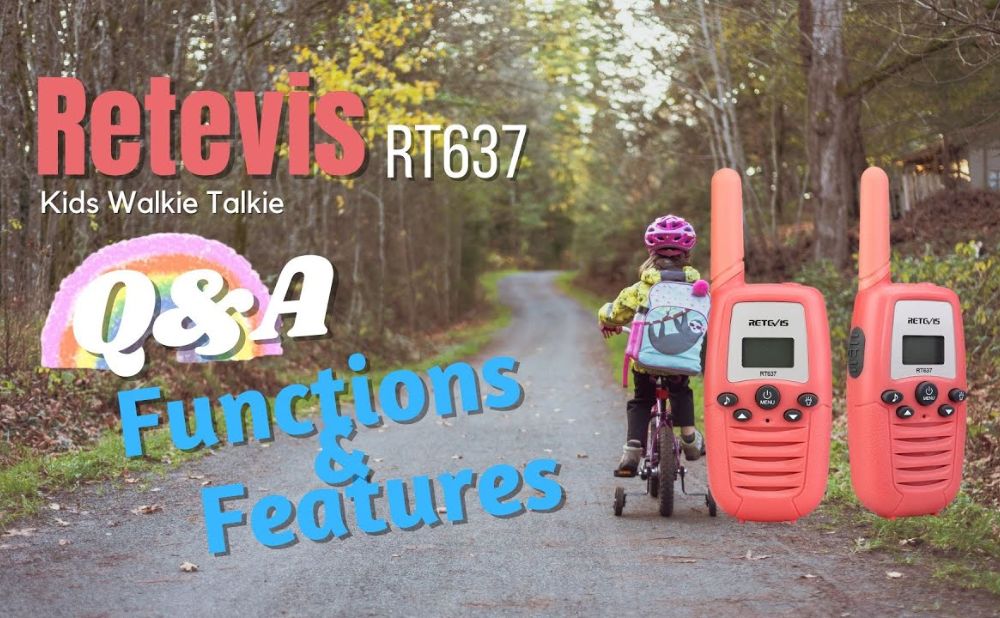 Q&A About Retevis RT637 Discovery Adventures Walkie Talkies for Kids
Get the answers to all your questions about Retevis RT637 Discovery Adventures Walkie Talkies for Kids! Learn about their features, performance, and usage, as well as tips and tricks for getting the most out of your walkie talkies.
Questions One :

What's the range on RT637?
Answer: The range of Retevis RT637 walkie talkie is about 500-800 meters in urban densely populated areas. This range is just for reference only, since the distance of the walkie talkie is greatly affected factors as terrain, weather, obstacles, etc.
Questions Two :

How do you set up VOX?
Answer: After powering on, press the MENU Key until the vox icon appears in the lower-left corner of the screen, with OF, 1, 2, 3 optional, press the Up/Down Keys to select one, and then press the PTT Key to confirm.
Questions Three:

How to get 4 packs to work with each other?
Answer: Yes, they have been programmed to the same frequency and privacy code. You just need to turn them to the same channel, they can work with each other directly.
Questions Four:

Can it adjust the volume?
Answer: Yes, The RT637 kids walkie talkies can adjust the volume from 1-8 levels, you can adjust the volume according to your needs, providing you with a comfortable sound.
Questions Five:

How many batteries does it need?
Answer: RT637 walkie talkies need 4 AAA batteries. But the package doesn't include batteries, so you need to buy 4 AAA rechargeable batteries by yourself.