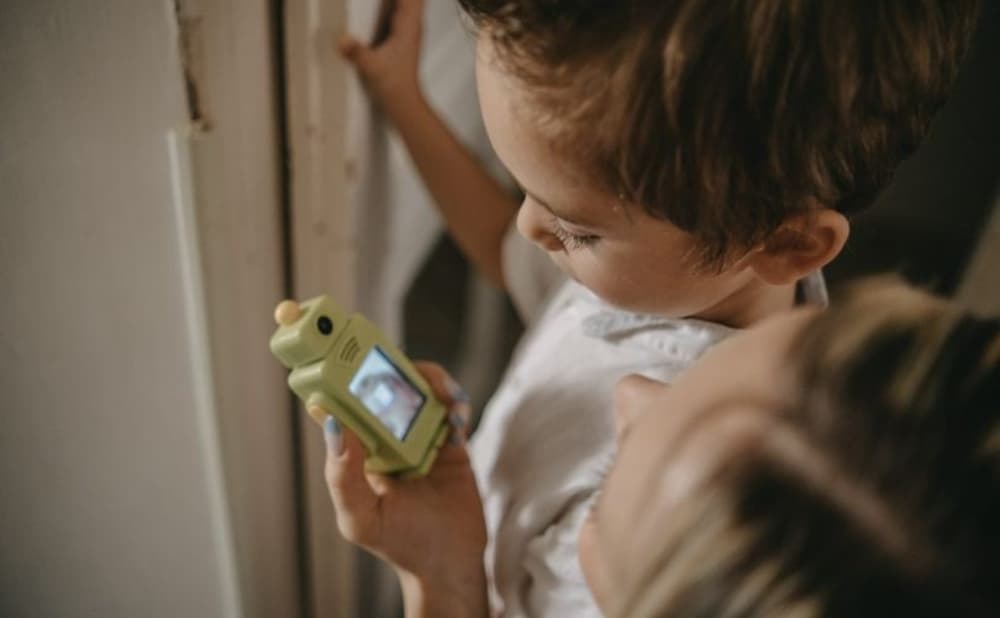 Top 5 Most Popular Retevis Kids Walkie Talkies
It isn't as simple as you'd think to find a great set of walkie talkies for kids, since there a plenty of types in the market. Here are top 5 good-quality Retevis Kids popular children's walkie talkies.
"It's so cute and in a perfect size. I am able to remain connected with my son through this. I have been using it when he plays outside. Recently he wasn't well and was in his room. We used this to communicate with each other and it made our lives so much easy. He was able to rest and did not have to yell out for me.I am yet to figure out how to hang it on a lanyard. Right now we are using regular batteries. We may check and replace them with rechargeable ones. Such a convenient toy both for kids and adults."
"I love these so much that after I bought them for a child birthday present and tried them, I got a pair for us adults! They're cool! The range is very good and the battery claims 4 hours but lasted through an 8 hour on and off zoo day. The kids couldnt stop playing with them except for lunch and a nap. After reading the instructions, they are pretty easy to use. The girls we gave them to were a little young to get the hang of holding down the buttons (ages 3 and 5) but just loved hearing their sister talk on the other end. The 7 year old did just fine! I would say the quality of this product is very good. I would recommend for sure!"
"These are REALLY nice for the price. My daughter is 6 and wanted to have this for when she is in her room in case she needed mommy at night. It's been an amazing thing when she is scared or needs to get up for something she can just "call me". Easy to use, sound is perfect, and we have even used them outside a long ways apart! They work great, and it's nice you can LOCK the child's one so they don't change the channel, volume etc. The flashlight comes in handy too for nighttime bathroom runs for her! It's amazing!"
"These walkie talkies are delightful! So cute for little kids to use—my daughters were thrilled when they saw them. I crossed my fingers when I bought them hoping they wouldn't just look good, but actually work. They do! Our whole family has fun using them in our 4500 sq ft house. It is a 1 story house, and these walkies talkies work loud and clear from one end to the other. The included double charger is also fantastic to charge both at the same time. It took us a few minutes to figure out that the charging port is under one of the arms. The devices can be turned off when not in use to save energy. Surprise bonus is there is a little (very little) flashlight on the end, which my kids think is so cool for when they pretend to be detectives."
"My 3 years old twin daughters loved this as their Christmas gift. Still working on getting used to the press and hold function to talk to each other consistently but if your child knows how to work a phone then they will adjust easily. I think the only con would be lack of volume control. It's pretty loud but then again I guess that's a good thing. The item is fairly small; smaller than I expected but perfect for their little hands. Also! A bonus for me is the added 'call' feature that opts as a lost a found locater."
Thank you for reading this blog! If you have any questions, please leave your comments below. We are looking forward to your comments!
Previous Blog: 4 Tips to Keep In mind When Using Kids Walkie Talkies