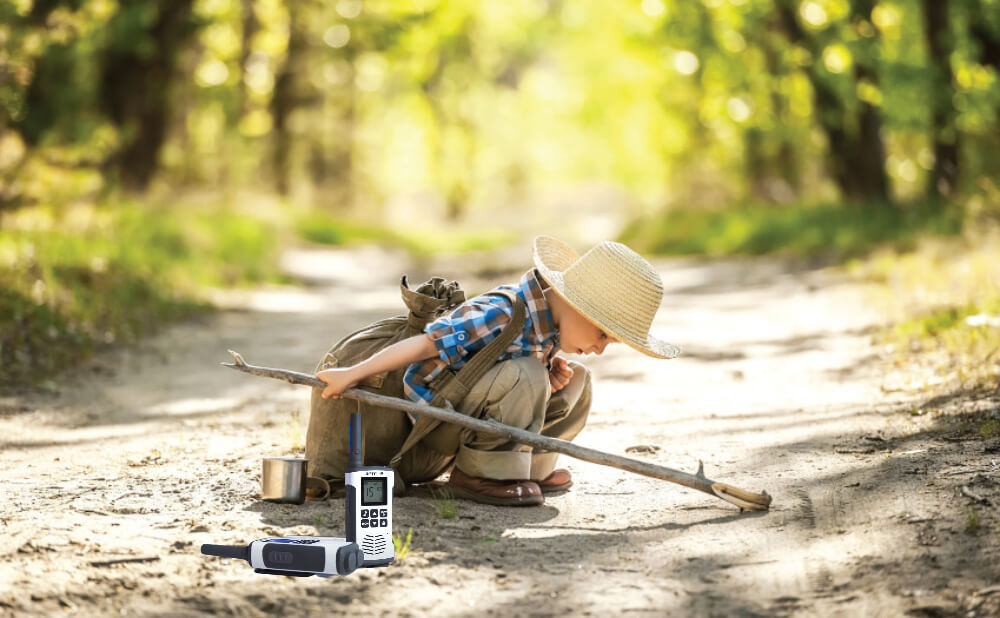 Step Up Your Scavenger Hunts with RT45 Walkie Talkies
Scavenger hunts are part of fun activities for early years. Scavenger hunts help your early years child develop their listening and understanding skills. It can be organized as a team-building exercise, a party game, or a school event. Kids can do them indoors and outdoors, and the whole family can join in. It's a great way to have fun and get creative with friends and family. To make the scavenger hunt even more exciting, why not try using walkie talkies for scavenger hunts?
More Fun with Walkie Talkies
Walkie-talkies are a great way to stay connected while on the hunt. They allow you to communicate with one another while on the move, so you can quickly check in to see who's found what and who still needs help. Walkie-talkies also allow you to be creative with your scavenger hunt. You can come up with challenges for one another, such as finding specific items or reaching certain landmarks. This makes the scavenger hunt more of a game and gives everyone something to strive for.
RT45 Walkie Talkie for Scavenger Hunts
Retevis RT45 walkie talkies are the perfect tool for a scavenger hunt. It comes with 2 packs with very affordable price. With a range of up to 1.5-2 km, it will be easy to keep in contact with the team during the hunt. It comes with a long-lasting battery that will keep going for hours, which is great for a long scavenger hunt. And the batteries in the Retevis RT45 can also be easily recharged with a USB cable.
RT45 comes with a range of useful features, such as a flashlight, a call alert function and a channel lock to keep the conversations private. RT45 walkie talkies are also lightweight and easy for kids to carry. Since RT45 is easy to use, kids can easily learn how to use them too. After setting the frequency and channel, hand this walkie-talkie to the kids. Let them hold the walkie talkie correctly and press the PTT button to talk, just like this little boy did.
Using Retevis RT45 walkie talkies for a scavenger hunt is a great way to add an extra element of fun and excitement to the game. With their long range and great features, RT45 walkie talkies will make sure kids have a great time.
Thank you for reading this blog! If you have any questions, please leave your comments below. We are looking forward to your comments!
Previous Blog: Q&A About Retevis RT637 Discovery Adventures Walkie Talkies for Kids