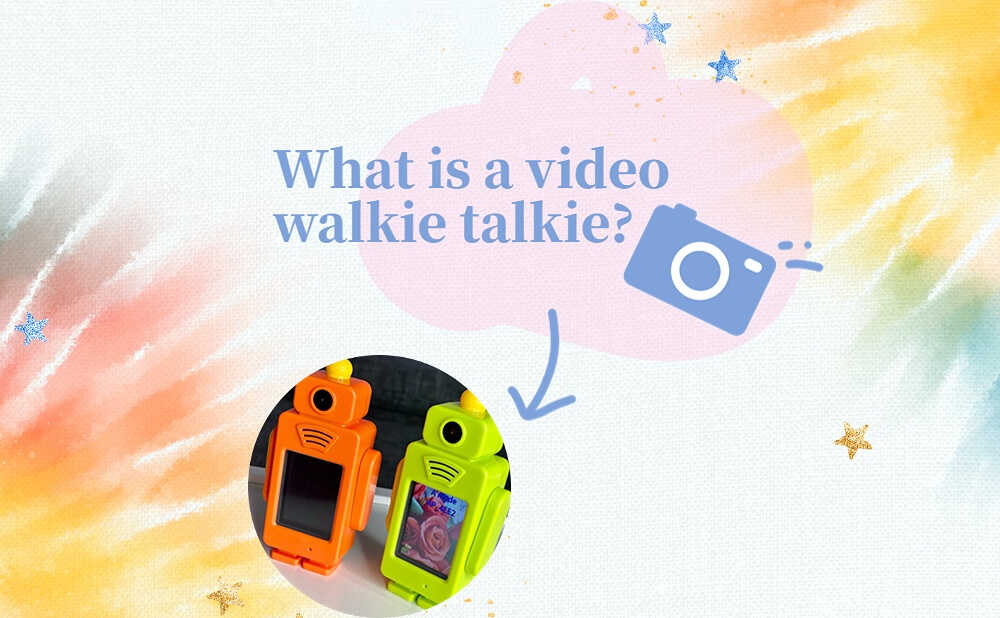 What is a Video Walkie Talkie? A Beginners Guide
Video walkie talkie is a new technology that is gradually emerging. This article provides a beginner's guide to understanding what a video walkie talkie is and the overview of RT34 live video walkie talkies.
What is a video walkie talkie?
A video walkie talkies is a modified version of the traditional walkie talkie, but with the added bonus of a built-in camera. This kind of walkie talkie allows users to conduct real-time, two-way video and audio conversations. With such a device, parents can keep an eye on their children and stay updated with their activities. Video walkie talkies provide a great way for parents to stay connected with their kids while they are away.
Retevis RT34 Live

Video Walkie Talkies

with Camera
Retevis RT34 is a live video walkie talkiewith Camera, which is a perfect choice for parents looking for a safe way to keep an eye on their kids. The two-way radios feature a built-in camera and allow you to monitor the real-time activities of your child. With the push of a button, you can keep your child safe and entertained.
Key Features
Live Video with Camera
It has a built-in camera that allows parents to see what their child is doing. It also has a microphone so that parents can talk to their child without having to be physically present.
Easy and Portable for Kids
The device is designed to be easy to use for kids. It is small and lightweight, making it easy to carry around. It is also designed to be durable, so it can withstand the wear and tear of everyday use by children.
Colorful and Robot Design Look
You can get a pair of green and yellow walkie talkies at the same time, suitable for boys and girls. The appearance of the walkie talkie is a cute robot with movable arms and standing feet.
Rechargeable Walkie Talkies
RT34 comes with rechargeable batteries and a 2-in-1 charging cable. You can use the charging cable to recharge the two radios at one time. And you can easily find the replacement batteries.
Thank you for reading this blog! If you have any questions, please leave your comments below. We are looking forward to your comments!
Previous Blog: Back to School Gifts: 3 Toy Walkie Talkies On Sale Under $15